DSV Sirena Real
Sirena Real is a 40 m diving and service vessel with accommodation for 16 people and is equipped for "stay at sea" operations. DSV Sirena Real has a diverse program of activities in the Straits of Gibraltar, including tender and small cargo transfers with its large deck space, commercial diving works, charters for technical mixed gas diving, extended or normal range air diving and much more. Charter rates are realistic and competitive, with discounts and concession for long-term hire.
---
Workshop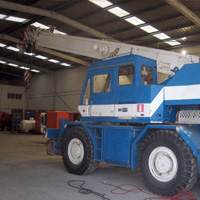 Our workshop is located only 12 minutes from the Port of Algeciràs and is equipped to carry out marine and offshore-related repairs and conversion works. Our facility contains 3200 m² of working space complete with lifting, fabrication and conversion equipment.
---
Fleet and Equipment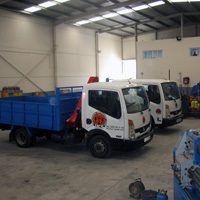 UCS has invested in vehicles, machinery and equipment necessary to successfuly handle most types of marine operations including specialized diving and salvage works. We operate modern and well maintained vehicles, machinery, commercial diving, survey and underwater maintenance equipment giving us an edge in the competitive market.